How Implants Prevent Bone Loss

Tuscumbia, AL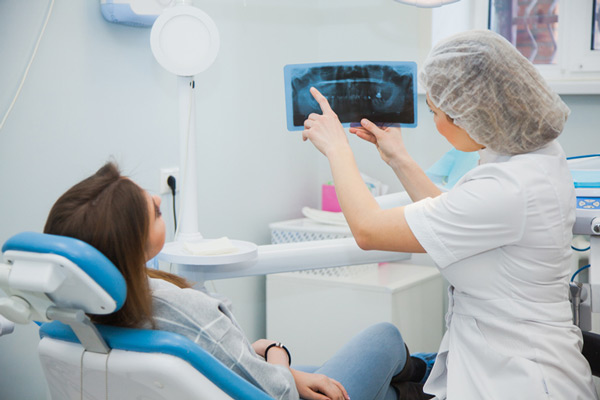 Loss of teeth doesn't just make patients feel conscious when smiling or causes difficulty eating. Long-term tooth loss can actually lead to the loss of jawbone tissue and cause bone damage. When this happens, adjacent teeth can shift out of place and change a patient's appearance by making their face look saggy and sunken. This can also cause premature aging and make a patient look way older than they are.

One of the best ways to prevent bone damage and the loss of jawbone tissue caused by missing teeth is dental implant treatment.


Dental implants are just like natural teeth. Once installed, you won't even feel the difference between your artificial and real teeth. The best part about dental implants is that they can last a lifetime. They prevent bone loss over the years and keep the adjacent teeth stable.

One of the biggest benefits of implants is that they prevent premature aging and the sagging of facial muscles. They also keep you free of gum disease. Implants can also boost your confidence so you can smile freely without feeling self-conscious.


How Dental Implants Prevent Bone Loss

To return to its original shape and density, our jawbone needs some simulation. Usually, our teeth provide this stimulation through regular biting and chewing. These movements encourage the jawbone to provide support to the teeth, grow and strengthen.

The human body is like an efficient machine. When one part of it isn't being used, it breaks down so the raw materials present can be utilized for other bodily functions. When you lose a tooth or teeth, the jawbone stops receiving stimulation. This causes it to lose its height, width, and volume. As the jawbone weakens, the structure of the face can change, leading to bone loss.

Dental implants are small posts made of titanium and are an effective treatment to replace missing teeth. They are surgically placed within the jawbone to prevent the loss of jawbone tissue by imitating the natural tooth root, which other tooth replacement options such as dentures and bridges can't do. Dental implants are very efficient in replacing missing teeth and preventing any bone loss. Dental implants can be surgically embedded into the jawbone, whereas restorations such as crowns, bridges, and dentures, are attached to it.

For the dental implant procedure to be successful, a patient's jawbone must grow around the dental implant materials. This process is called osseointegration. Since the dental implant acts like a natural tooth root, the jawbone starts to receive stimulation again and responds by regenerating itself, just like it does when the patient's natural teeth are in place. As soon as the implant starts functioning like a natural root, the jawbone can carry out all functions of the mouth as it did before.

Thinking of getting dental implants? Call Singing River Dentistry today at 256-712-2240. Our team of skilled and certified providers in Tuscumbia will examine you and determine if you qualify for dental implants.