Dentures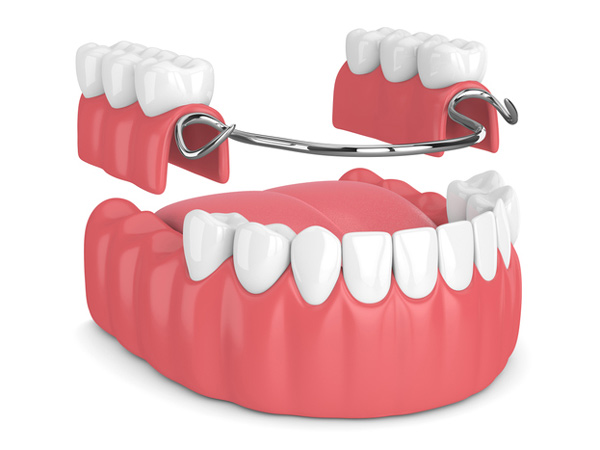 Tooth loss is a serious issue. When you lose your teeth, every essential function that they are responsible for is affected. Biting and chewing become challenging. Your speech suffers. The quality of your smile decreases. Any healthy teeth you may have remaining in the affected arch can begin to shift out of natural alignment, throwing off your bite. At Singing River Dentistry, we can restore missing teeth with dentures.


What are Dentures?

Dentures are removable prosthetic teeth. They have been used for hundreds of years. However, the dentures of today are vastly different from the dentures used many years ago. Thanks to developments in the dental world, the dentures that we use today are much more comfortable and much more natural in appearance than they used to be. Dentures consist of acrylic resin teeth set in a gum-colored acrylic base. Made from an impression of your mouth, the base rests directly on your gums, restoring the functions of your missing teeth as well as the appearance of your smile.


Types of Dentures

There are a couple of different types of dentures.


| | |
| --- | --- |
| • | Full dentures. Full dentures are used to replace an entire arch of missing teeth, whether it is the top arch, the bottom arch, or both. If you have any unhealthy teeth remaining in your jaw, these teeth are removed before getting dentures. |
| • | Partial dentures. Partial dentures are used to replace sections of missing teeth. They are similar in design to full dentures. They also have metal clasps that help to provide additional stability and support. |
Denture Care

Dentures do require additional daily care. Every night, before you go to bed, your dentures need to be removed to be cleaned. It is recommended that you put down a towel on the counter or fill the sink with water. The dentures should be brushed with a denture paste and a soft bristled brush. After they have been cleaned, they should be left to soak in a denture cleaning solution. You should then brush your natural teeth and your gums. The dentures should be left out of your mouth overnight. In the morning, they should be rinsed off before being placed back in your mouth.


Benefits of Dentures

There are several benefits to dentures, including:


| | |
| --- | --- |
| • | Modern dentures are more natural in appearance than their predecessors. |
| • | They restore the functions of your teeth, giving you back the abilities to eat and speak properly. |
| • | Your smile is restored, which can restore your confidence. |
Drawbacks to Dentures

While dentures have come a long way, they also have some drawbacks as well.


| | |
| --- | --- |
| • | They require a significant amount of special care. |
| • | They can put excess pressure on your gums, which can cause discomfort. |
| • | They can come loose, which can cause embarrassment as well as painful sores. |
| • | They cannot stop the bone loss that follows tooth loss. As a result, your jawbone continues to change shape. Eventually, your dentures, which do not change with your jaw, will no longer fit correctly. Ill-fitting dentures need to be replaced. |


If you have lost teeth, it is important that they are replaced right away. Call Singing River Dentistry today to schedule your consultation and find out if dentures are right for you at 256-712-2240.