Meet Our Doctors

Tuscumbia, AL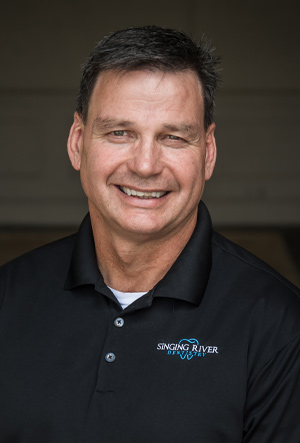 Dr. Jimmy Gardiner
Russellville, Tuscumbia
Dr. Jimmy Gardiner has always enjoyed calling the Shoals, AL, area home. Born and raised in Tuscumbia, AL, Dr. Gardiner is fulfilling his lifelong dream of serving the people of Northwest Alabama. Dr. Gardiner finished his undergraduate studies at
Birmingham Southern
in 1987 with an emphasis in chemistry and history. He graduated from the
University of Alabama Birmingham School of Dentistry
in 1992 and immediately opened his private practice in downtown Tuscumbia.
In 2001, the office relocated to 121 East 6th Street. "This move has allowed our office to reach its full potential," said Dr. Gardiner.
Dr. Gardiner is a member of the
ADA
and is committed to at least 60 hours yearly of continuing education. He has always been passionate about life and eager to take on new challenges. In 2011, he was inspired to embrace the changing face of dentistry and renewed his commitment to continuing education by studying research on the direct link between oral health and systemic health. Keeping our practice at the forefront of new
dental technology
enables our team to better assist with our patients' overall health.
Click here to read more about Dr. Gardiner
---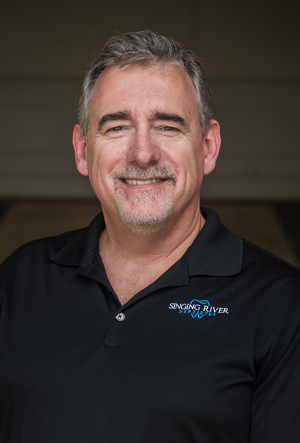 Dr. James L. Maples
Florence, Tuscumbia
Dr. James L. Maples united with Singing River Dentistry in 2014, joining his lifelong friend Dr. Jimmy Gardiner, to provide quality dental care for people in the Shoals, AL, area with extended hours and quality dental care.
Dr. Maples graduated from Deshler High School, Tuscumbia, AL, and continued his education at the
University of North Alabama
in Florence, Alabama. He received his Doctor of Dental Medicine Degree in 1991 from UAB School of Dentistry. From there, he came back to the Shoals, AL, and began practicing with Dr. Rivers Lindsey in Florence, AL. Dr. Maples has been practicing in the area for 30 years.
He continued his practice after Dr. Lindsey retired and remained until he became part of the Singing River Dentistry Team. He has always enjoyed being a family dentist working with patients of all ages. When he is with a patient, he strives to help them achieve overall health in a pleasant environment.
Click here to read more about Dr. Maples
---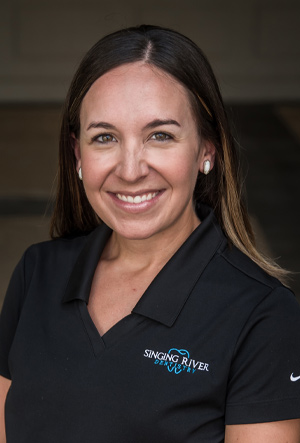 Dr. Whitney Flippo
Florence, Tuscumbia
Dr. Whitney Flippo was born and raised in Florence, AL where she attended Wilson High School. She continued her education at the University of North Alabama and she received a Bachelor's degree with honors in Biology and minors in Chemistry and Spanish in 2012. Dr. Flippo earned her Doctorate of Dental Medicine degree from the University of Alabama at Birmingham School of Dentistry in 2018.
Dr. Flippo is a member of the American Dental Association,
Alabama Dental Association
and
Academy of General Dentistry
. She regularly attends continuing education courses to stay on the forefront of the newest advances and techniques in dentistry to better serve her patients.
Click here to read more about Dr. Flippo
---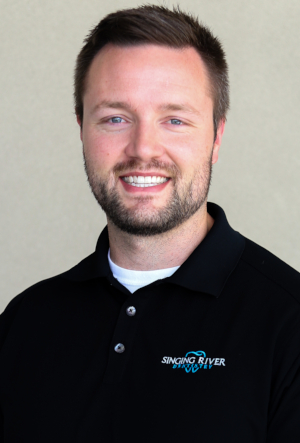 Dr. Daniel Petersen
Tuscumbia
Dr. Daniel Petersen grew up in Madison, AL where he graduated from Bob Jones High School in 2006. Immediately after graduating, he enlisted in the United States Navy where he was stationed aboard the aircraft carrier, USS Dwight D. Eisenhower (CVN-69). He served for six years working with both missile systems and radars. After his enlistment ended, he attended the University of Alabama. He graduated in 2015 with his Bachelor of Science in Microbiology (summa cum laude). He then attended the University of Alabama at Birmingham School of Dentistry where he graduated with his Doctorate in Dental Medicine in 2020. After graduation, Dr. Petersen desired to gain more advanced dental training while simultaneously giving back to the men and women who have served this country. With this in mind, he was honored with the opportunity to serve our veterans at the Birmingham VA Medical Center, and earned an Advanced Education in General Dentistry residency certificate.
Dr. Petersen resides within the Shoals community. When not working, he enjoys spending time with both his family and friends. He loves working out, and is completely fascinated on how nutrition combined with exercise can change a person's body composition. Dr. Petersen has big aspirations to earn his private pilot's license, and travel the world. As a Navy veteran, he is also obsessed with any sport or hobby that involves the water. Likewise, his chocolate lab, named Brody, is equally in love with the water.
Click here to read more about Dr. Petersen