Cosmetic Dentistry

Tuscumbia, AL




If you are in pain or have a primarily preventative condition, you definitely want to see a conventional dentist. If you are mainly concerned with the appearance of your smile, you will most likely visit a cosmetic dentist. For all of your cosmetic dentistry needs, come see our doctors at Singing River Dentistry in the Tuscumbia area. Our expert team has assisted numerous patients in achieving their smile objectives through many methods. Our doctors will work with you to discover a cosmetic solution that fits your demands through counseling and examination.


Benefits of Cosmetic Dentistry

Although becoming a dentist requires dental school and years of training, cosmetic dentists are experts who must continue their education in their area of dentistry. Our cosmetic dentists and the whole team at Singing River Dentistry have more comprehensive training overall and an acute awareness of your aesthetic needs. We have the ability to improve your smile and address dental issues successfully.

In cosmetic dentistry, we recognize your smiling objectives. Every smiling face is extraordinary, and there are no one-size-fits-all cosmetic dental options. We have the knowledge to create a solution that will work for you, through proven, dependable outcomes. When selecting Singing River Dentistry as your cosmetic dentist, you will be confident that we have the competence to offer you a smile-inducing result.


Cosmetic Dentistry Procedures

At Singing River Dentistry we offer all of the cosmetic dentistry procedures you could want. These include teeth whitening, porcelain crowns, dental veneers, and dental bonding.


Teeth Whitening

Teeth whitening is one of our most popular and requested cosmetic treatments. Beautiful white teeth do not just light up a room, they also make you feel like a movie star, able to dazzle anyone and everyone with your confident smile. That is why we offer professional teeth whitening treatments guaranteed to brighten your teeth like never before.

To understand how teeth whitening works and why it is necessary, it is important to first understand that not all stains are created equally. Your teeth get discolored by two different types of stains: extrinsic stains and intrinsic stains. Extrinsic stains do not penetrate past the surface enamel of your teeth. This means that they are easy to clean, and as long as you brush your teeth with whitening toothpaste twice a day, two minutes each time, like the American Dental Association officially recommends. By doing this you will have no problem keeping your teeth free of extrinsic stains. It is the other type of stain, intrinsic stains, that are more difficult to get rid of on your own. Intrinsic stains are on the inside of your teeth, and can only be safely cleaned with special treatments performed by dental professionals.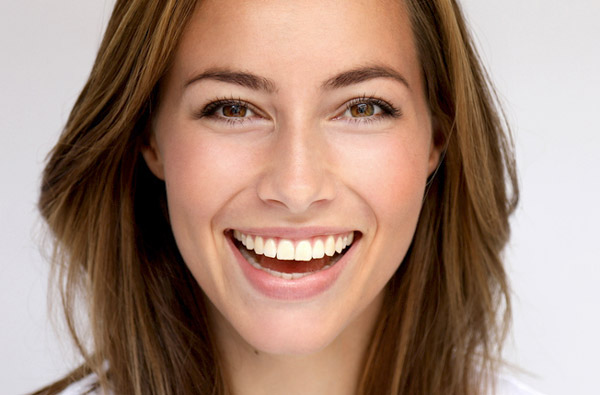 Porcelain Crowns

Dental porcelain may be molded to precisely resemble the appearance of real tooth enamel while also delivering the strength and resilience that patients desire. When it comes to restoring the shape and function of a broken tooth, porcelain dental crowns are an ideal choice since a crown essentially replaces the whole exterior section of the tooth - all the way down to the gum line. However, crowns do not merely replace the original tooth; they also create a more aesthetically pleasing look. Our team of dentists will give you a comprehensive examination and have dental porcelain crowns molded well.

Porcelain crowns have a more natural appearance since they are made to seem like your actual teeth and are available in either all-porcelain or all-ceramic construction. These crowns are suitable for people who are allergic to metals or who have metal allergies. For the back and front teeth, they are utilized in conjunction with each other.


Dental Veneers

Veneers are like crowns, but for your whole smile. They are an extremely thin shell that fits over the front of your teeth, allowing you incredibly precise control over even the smallest details of what your smile will look like. That means you can choose the shape, color, height, size, and more of your teeth.

Most of the veneers we make are made of porcelain because of its many advantages. Porcelain veneers are very durable, lasting for many years. They are also designed to resist stains far better than your natural teeth. Porcelain is also the best material when trying to match the hue of natural teeth. This is because porcelain is semi transparent, just like natural teeth, so light behaves similarly when reflecting off porcelain as it does when reflecting off your enamel. Porcelain veneers require the teeth underneath to be sculpted to better fit veneers. Once you have porcelain veneers, they are permanent.


Dental Bonding

Dental bonding is the perfect choice for repairing this minor damage. We can help you with all of your bonding needs.
Bonding is a popular, affordable, and non-invasive alternative to procedures like veneers and crowns. While bonding cannot repair more extensive damage like veneers and crowns can, it is ideal for smaller issues. During a bonding treatment, we target the damaged tooth with a special material that "bonds" with the tooth. This is so low-impact that bonding can usually be reversed or altered later on if need be.

Bonding is optimal to repair and restore minor cosmetic damage, such as stains, small gaps, fractures, chips, and more. We can also use dental bonding to fix teeth that are different lengths by evening them out. Bonding is fast enough that patients with crowded schedules can still fit in a session, as it usually takes less than an hour per tooth and there is nothing to recover from afterwards since bonding does not require any anesthesia, sedation, or surgery. Bonding is also ideal for patients with sensitive teeth who are wary of more invasive treatments. The dental material that we use does not even touch your enamel, so you never have to worry about even the slightest discomfort.


Schedule an Appointment with Your Cosmetic Dentists in Tuscumbia

If you need the best personalized cosmetic dental services, Singing River Dentistry is here for you! If you are near the Tuscumbia area, call today to schedule at 256-712-2240.