CEREC Same Day Crown

Tuscumbia, AL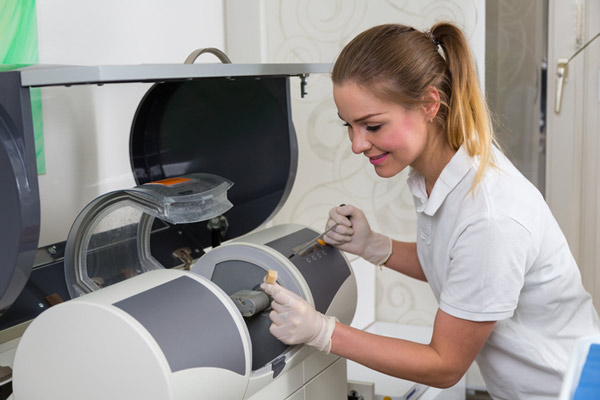 Dental crowns have been around for a while and they can definitely protect your tooth against further decay and also help you to enjoy your favorite meals without having to worry about any sensitivity issues. Dental crowns are part of oral health care and work well for complete tooth restoration too.

However, dental crowns take a long time to get designed and you may have to wait for a couple of days before your crown is fitted thereby making it inconvenient for you to wait that long.

Thankfully, these days you can get CEREC dental crowns, which are same-day dental crowns. This makes it convenient for you to flash your smile without having to wait.

Not sure if a CEREC dental crown is right for you or your current situation? Let Singing River Dentistry explain a little bit more about these incredible crowns.


Convenient

There are different kinds of dental crowns you can choose from. However, using these dental crowns make a great choice, the reason being they are convenient and fast. If you have to get your crown on the same day, then CEREC dental crowns can come to your rescue. Forget about having to schedule multiple visits to the dentist. This crown can be fitted in your mouth in just one sitting.


Simple Tooth Restoration

Dentist visits could get daunting and sometimes scary. Not everyone is comfortable sitting in the dentist's chair. If you are one of those people who want to get it over and done with on the same day, then CEREC dental crowns are definitely for you. These crowns are fitted instantly and you won't have to worry about undergoing other procedures before getting the crown inside your mouth.

Although this crown is less invasive and faster to get, it works just as well as any traditional dental crown which is why you have no reason to think twice before getting it. CEREC dental crowns are modern technique crowns that make it convenient for you to use without having to worry about the crown not lasting as long as a traditional dental crown.


It Can Help Preserve Your Existing Tooth

A dental crown is usually used as a cover for sensitive tooth and that's exactly what a CEREC dental crown does too. You no longer need to struggle with your meals and ensure that you chew your food only from one side of your mouth because you have sensitive teeth on the other side. Once you have a good quality CEREC dental crown inside your mouth, you will be able to eat your food without worrying about causing any additional damage to the tooth.

Crowns, while great for visual purposes and restorations, are also important when it comes to help repair a damaged tooth and preserve the natural function of the tooth itself. To understand more about CEREC dental crowns, contact us at 256-712-2240 today. We would be more than happy to help explain CEREC crowns to you and answer any and all of your questions.