Same Day Dentures

Tuscumbia, AL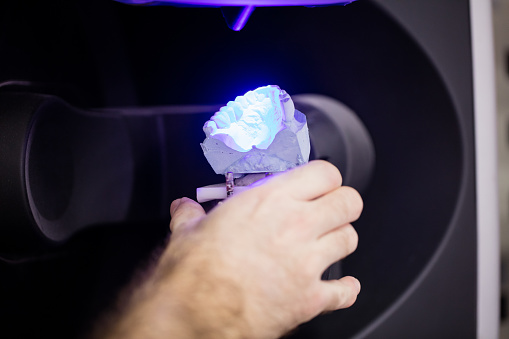 Missing teeth are quite embarrassing especially when you have no time in hand and you've got to face a large crowd or meet people the very next day or even the same day. You no longer need to worry about making excuses or postponing meetings because of missing teeth. With same day dentures, you can now flash a perfect smile even if you have no time in hand. If you're running short on time and looking to get same day dentures, then please feel free to visit us here at Singing River Dentistry.


What Are Same Day Dentures?

Traditional dentures require you to wait a couple of days before you can have them fitted in your mouth. Same day dentures can be fitted without this wait time. There is no difference in terms of quality or functionality. However, you may have to pay a little extra if you want the dentures at such short notice. For you to get same day dentures, you may have to go through a few more steps in comparison to traditional dentures however the wait time is reduced considerably.

Like with traditional dentures, a 3D image of your mouth is generated using a mold. This 3D image helps with creating your dentures at the dental clinic itself. With traditional dentures, the mold is sent to another company and this is why you need to wait to get the dentures back.


How Do I Know I Am A Good Candidate For Same Day Dentures?

People that have lost teeth a while ago or have already undergone the process of tooth removal are good candidates for same day dentures. If you've just had your teeth removed and you're tempted to get your dentures on the very same day, you may want to consider waiting a couple of weeks because your gums need time to heal and settle down.

While some professionals may even agree to give you the dentures on the same day, these dentures will get loose in a couple of weeks once your gums have healed completely.


Benefits Of Same Day Dentures

One of the most obvious benefits of same day denture is time and convenience. When you're missing teeth, you can't wait to get your new set of teeth fitted in so you can go on to lead your life with confidence. With traditional dentures, you've got to wait a while, and this can get daunting and frustrating at times. Same day dentures help reduce the frustration and wait time, giving you immediate results.

Whether you are looking for partial dentures or permanent complete dentures, you can get them both fitted on the same day, however, this depends on the condition of your mouth and whether or not your gums have healed. Permanent dentures are permanently fitted into your mouth and are non-removable.


Schedule an Appointment

If you can't wait to get a new set of teeth on the same day, give us a call at 256-712-2240 or visit Singing River Dentistry to get your dentures fitted permanently.