Testimonials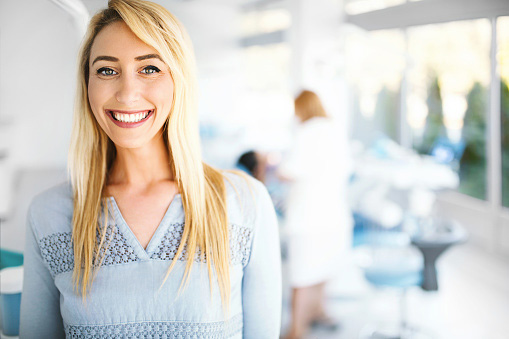 We love to hear from you!
Read what our other patients have been saying:
Bailiey B.
"I'm not a huge fan of the dentist, but that changed with Singing River. I always leave happier than when I came. Everyone there is so precious and happy to work there and it definitely shows! Totally recommend."

Bethany S.
"II'm usually not a huge fan of the dentist but everyone at Singing River Dentistry in Tuscumbia makes you feel at ease! Dr. Petersen & his assistant were so sweet during my last visit!! I no longer hate going to the dentist! I highly recommend Singing River Dentistry!!"

Butch M.
"This practice has got to be the best in the nation. I have lived in quite a few states and a few countries and I got to tell you they are the best. The office personnel, team members, the hygienist, to the doctors all present a courteous, kind, professional to myself and my family. My heartfelt thanks to Michelle Henry, DR Flippo, and DR Gardnier for all their care."

Hailey B.
"11/10 All staff I met was hospitable, straightforward, very professional, and friendly. Everyone was smiling, and despite being busy, ensured they spent plenty of time with me. I never felt rushed, or as If I was being pushed out the door. The dentist was very thorough and he made sure to explain things in detail (without making me feel stupid)"

Linda E.
"Dr. Maples did an amazing job with my teeth and was so kind. Great office staff.....Thanks to all of you."

Gina L.
"I have never looked forward to a dentist appointment until I started going to Singing River Dentistry. These folks are so friendly and down to earth. I am greeted by name as soon as I walk in the door. My Dental Hygentist, Natalie Johnson always has a smile for me and my comfort seems to be a priority with her. I have received fantastic care here and I feel good whenever I leave. The entire staff is patient and respectful of my needs and my time."

Peggy W.
"I love Singing River Dentistry! They have an amazing staff! When I walk into Singing River Dentistry I am always welcomed with a smile and I never have to wait long. They are very thorough and always give good advice. I highly recommend Singing River Dentistry!"

Melaina B.
"Quality and professional dentistry at its best! Friendly and caring staff; they have gone above and beyond to meet the needs of my family! Thank you, SRD!"

Emmy B.
"I would like to thank Singing River Dentistry for giving me my big smile back, all the people working there are so nice and just make your experience there like your family "

John K.
"Singing River has very friendly staff. I always get a thorough check up. They get you in and out quickly!"